Lounge & dining room
The large, cozy lounge & dining room offers enough space for the whole family to have breakfast, lunch or dinner together.
Or just to be together comfortably.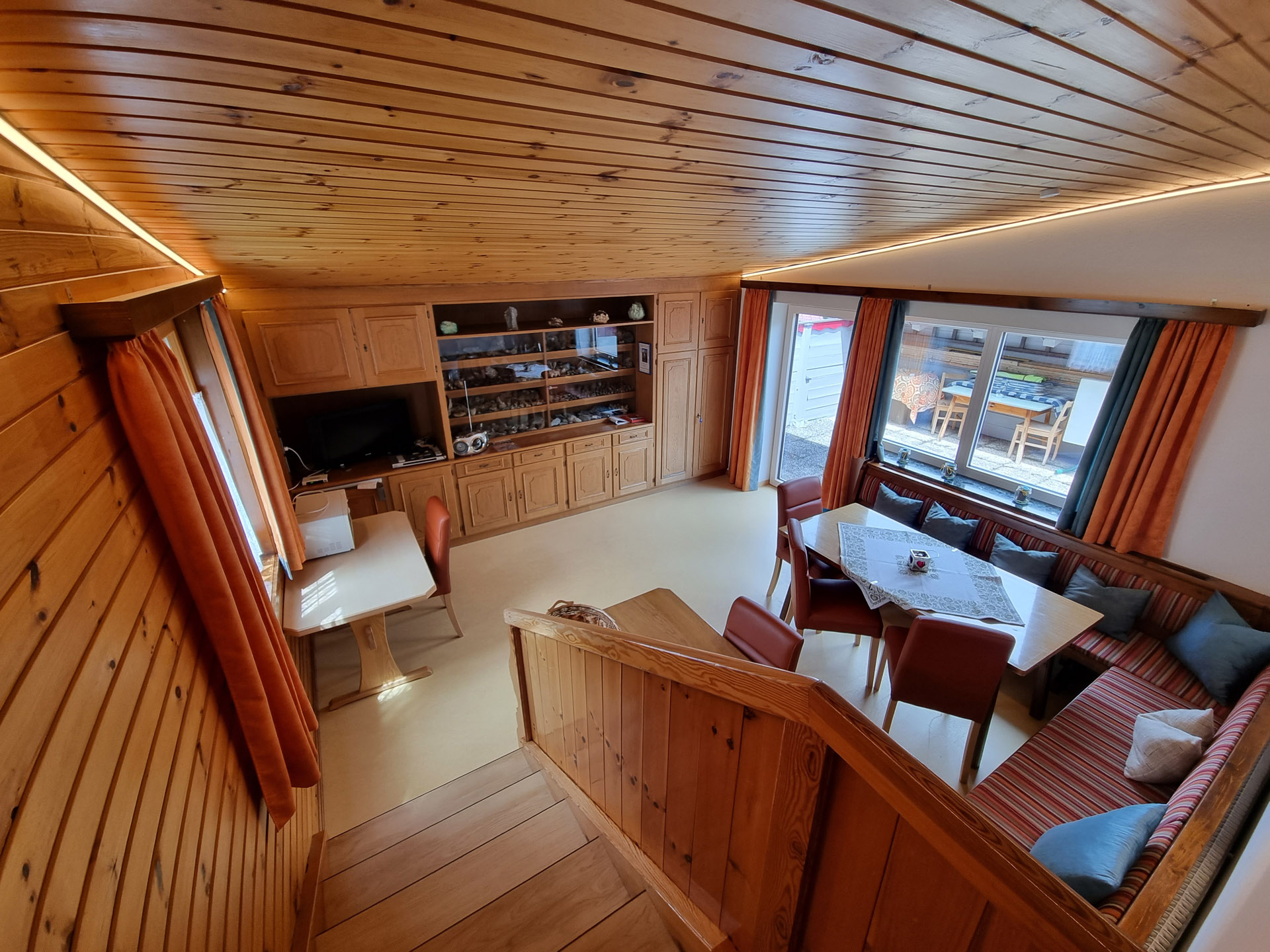 The kitchen
The completely newly furnished kitchen has a large oven with a hob, a modern dishwasher and a spacious refrigerator. You will also find all the other utensils you need for cooking.
Bedroom 1
The apartment has a total of 3 bedrooms, 2 of them on the 1st floor and 1 in the attic. The bedroom 1 has a double bed including sink and seating. In addition, from this room you have access to the balcony, where you can have breakfast in summer. From the balcony you can enjoy a wonderful view over the Rauris Valley and over the ski slope.
Bedroom 2
In the second bedroom, in addition to a large double bed and a sink, there is a cozy couch to relax after an eventful day. From this room you also have access to the balcony and a wonderful view over the Rauris Valley.
Bedroom 3
The third bedroom is on the second floor. In addition to a flat-screen TV and a sink, it is also equipped with its own toilet in the anteroom. From the window, as with the other rooms, you have a wonderful view of the Rauris Valley and the ski slope.

Floor plan